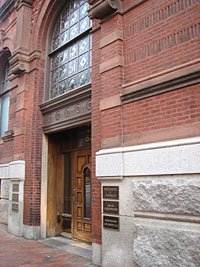 To our clients:
We hope that you and your loved ones are well and remain safe and healthy.
We aim to continue providing legal services to our clients without interruption during this COVID-19 emergency while monitoring and following the advice of Maine's public health officials.
In most instances, we can use telephone and video conference such as Skype or FaceTime to take care of your legal business in order to eliminate the need for you to come to our office. We will manage this on a case by case basis. We will provide in-person legal services by advance appointment only. Please feel free to contact us to discuss your particular situation.
For matters that require in-person meetings, we are complying with "social distancing" advice and have instituted vigorous cleaning and sanitizing measures.
We are committed to meet your legal needs in a safe and responsible manner during this stressful time. Please feel free to be in touch. We will do everything we can to assist you as we seek to meet the challenges together.
Thank you, and please stay safe.
David and Brenda