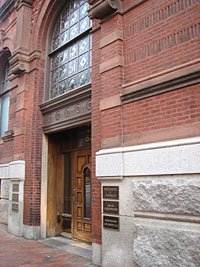 CurrierBuchanan is a law firm in Portland, Maine. We focus our practice on business formation and planning, commercial and residential real estate transactions, land conservation, and estate and personal planning issues. We place a premium on personal, individualized service and take a collaborative approach within the firm to best to serve the needs of our clients.
We represent all types of businesses, from the new business owner deciding whether to form a corporation or a limited liability company to the financing, operation, management and sale of established companies.
We have extensive experience in commercial and residential real estate matters, including 1031 tax-deferred exchanges, conservation easements, zoning and land use regulation, boundary agreements and the purchase and sale of property.
We work extensively with individuals and couples on personal planning issues, including but not limited to drafting wills, powers of attorney and health care directives, and have particular expertise serving members of the LGBTQ community.
We also work with a variety of non-profits on governance and related issues, with an emphasis on land conservation and immigrant support organizations.
We invite you to contact us by phone or email to discuss whether CurrierBuchanan is the right firm for you.