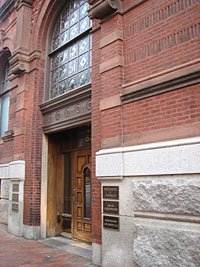 Warren, Currier & Buchanan is a law firm in Portland, Maine. We focus our practice on business planning, investment, real estate and personal planning issues.
We represent all types of businesses, from the new business owner deciding whether to form a corporation or a limited liability company to more complex organizations. We have extensive experience in business acquisitions, commercial financing and venture capital, as well as both commercial and residential real estate matters.
We assist our clients with a wide range of real estate transactions, providing advice on 1031 tax-deferred exchanges, easements and boundary questions, zoning matters and land use regulation.
We also work extensively with unmarried couples to serve their domestic partnership planning needs. Most of our practice is transaction oriented, with particular attention to tax issues.